Management Team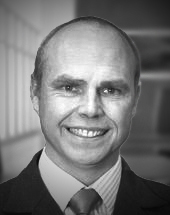 Darren Richardson - Managing Director
Darren is driven by success and has an unparalleled ability to derive innovative solutions whilst focussing absolutely on building relationships within the industry. He is a specialist in the Airline Transport Industry and holds the trust of many senior executives who believe his approach has been in advance of their needs on many occasions. His ability to be ahead of the curve is something for which he is respected globally.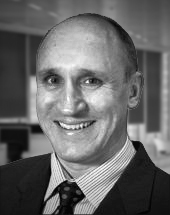 Mike Harling PhD - Director
Mike founded ESP with Darren Richardson and has over 20 years of experience in providing leadership, direction and support to the business. He has a proven track record of developing and implementing a strategy to support business objectives that promote consistent and sustained growth. He approaches the coordination of back office processes through excellence in team leadership, system and process development and maintenance of professional relationships that support the operational aspects of the business.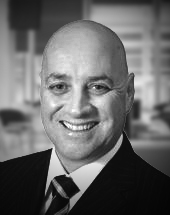 Andy Jenner - Operations Director
Andy's career spans over 25 years in operational management of IT services in customer facing and commercial roles within the digital pre-press, IT, air transport and technology markets. In the past he was worked for such companies as The Telegraph Newspaper, Compel (now part of SCC), SITA and most recently a&o Systems and Services.
Since joining ESP in 2010 he has progressively adapted the companies Operations inline with the growth and diversification strategy. He has introduced a customer focussed, results driven ethos underpinned by a change oriented culture that has enabled ESP to establish a world wide foot hold in the global IT services industry.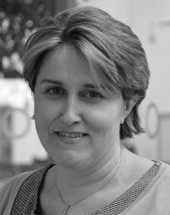 Sarah Hunt - HR Director
Sarah has more than 20 years' experience in a variety of senior HR roles for major companies in the Utility and Financial Services sectors. Particular areas of expertise include Reward Management, HR Policy, Global Mobility and Employee Relations as well as HR Generalist experience. Sarah joined ESP as HR Director in November 2014 but has been working with ESP, providing HR consultancy support, since June 2012.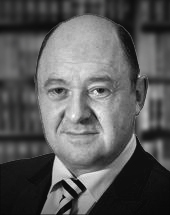 Bob Webster - Head of UK & Ireland Operations
Bob joined ESP in November 2011 from a&o Systems + Services UK Ltd where he had considerable success in Operations Management, Service Delivery Management and implementing new business throughout EMEA both to the Retail and Commercial environment. Bob is responsible for all field and airport operations within the UK/ROI and EMEA. Working with his team Bob has developed and implemented initiatives and utilisation strategies to achieve and better productivity targets throughout his area of operation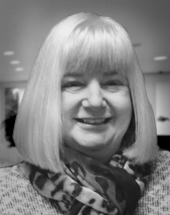 Fiona Fernee - Head of Service Delivery
Fiona joined ESP in November 2015 and has over 15 years experience in global service delivery and service transition roles across multiple sectors including defence, healthcare, pharmaceuticals, manufacturing and automotive. She has previously worked for Synstar ( now a subsidiary of HP ) and most recently for second tier IT service provider Hemmersbach.
In her current role, Fiona has responsibility for the service delivery team who are very much focused on achievement of contracted SLAs, improving customer satisfaction, driving a culture of continual service improvement and costs savings initiatives which can in turn be passed on to our customers.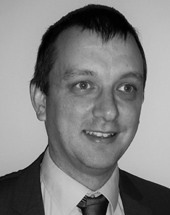 Phil White - Head of IT
Philip joined ESP in early 2015 in support of the services being delivered to easyJet, following a career covering Engineering, Telecoms and Defence sectors. In addition to specialised knowledge of Microsoft Enterprise tools, he brings experience in the management of complex and secure IT environments.
As Head of IT, Philip is responsible for the delivery of Professional Services to customers in addition to supporting the internal IT requirements for the organisation. His drive is to improve quality, security and to increase the number of professional service offerings that ESP can deliver to customers, to meet their ever changing requirements.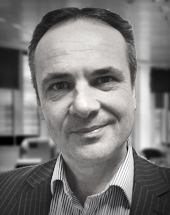 Steve Parr - Bids & Proposals Manager
Steve's career spans over 20 years in Sales, Pre-sales and Solution design of IT services across a wide range of industry sectors. In the past he was worked for such companies as Phoenix IT (Now part of Daisy), 2e2 and a&o Systems and Services.
He brings to esp a wealth of IT service knowledge in both domestic and international marketplaces. He has many years of experience in managing all aspects of the bid cycle from pre-qualification through to transition with a history of success in winning multi-million pound contracts and customer contract retention enablement.